CMS & Social
Combine corporate news and social communication
COYO is the ideal social intranet because it combines the ideas of a classic enterprise intranet with that of a social network. With COYO, you can easily share information with staff, but also create communication spaces where you and your colleagues can collaborate.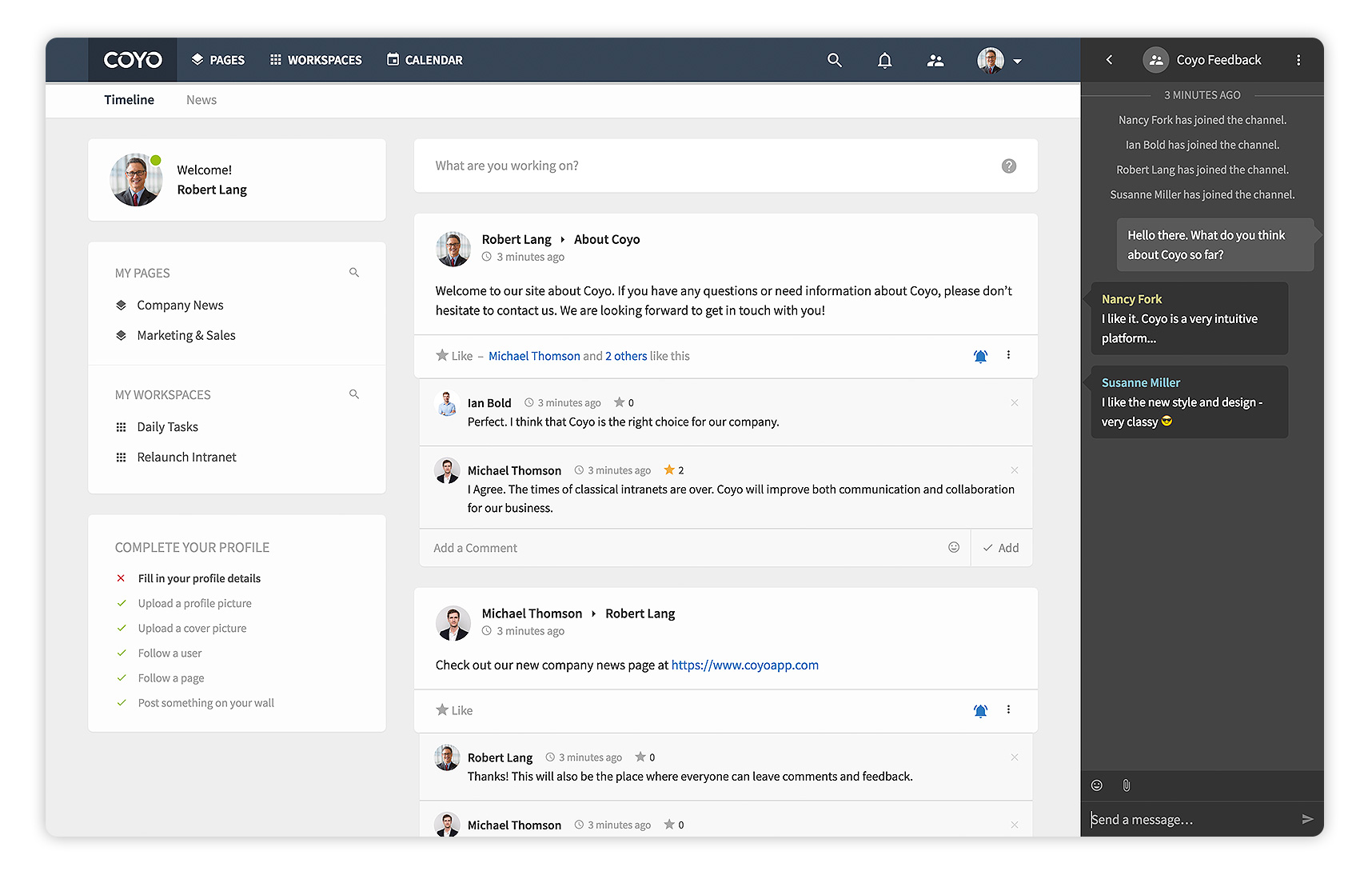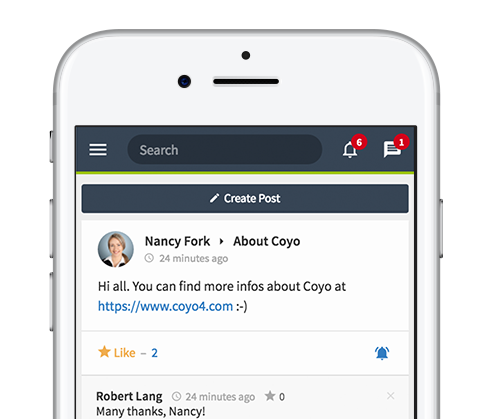 Mobile
All content, features and colleagues right in your hands
COYO is a mobile-first platform, meaning that the entire user-interface is optimized for mobile devices. Therefore, the interface is extremely easy to use, fast and beautiful. We have also built in content-management features that allow you to target specific content to mobile users only.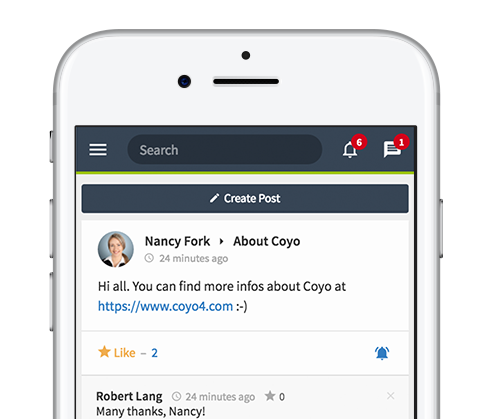 Smart address book
Find and identify experts in your company quickly
All users have their own profile page where they can enter information about their job, department and expertise. In addition, COYO takes the information that users published in the past into account when you search for a particular skill. That way, you can quickly identify and meet the experts for a certain field.
Everything in one place
Communication, files, documents and more
Wouldn't it be cool if you had all project data in one place? With COYO, users can easily create project workspaces with all the apps they need for their projects. For example, you can simply add a document manager for sharing files, a wall for communication or a wiki for knowledge exchange. Check out COYO's apps!
Conversations
Quickly interact with your colleagues
COYO comes with a built-in messaging module that allows you to start conversations with your colleagues easily an quickly. Starting a new conversation is as easy as hitting a button and messages as well as files are transmitted without delay (unlike email). What's more: When both you and your colleague are online, your conversation automatically turns into a live-chat.
Continue with editions and pricing →
Start your free trial now
Every edition is available for a 30 day free trial. Simply sign up and get access in a matter of seconds.
Try free